Get malwares.com API Key
After logging into the malware.com website, click on your username in the upper right corner.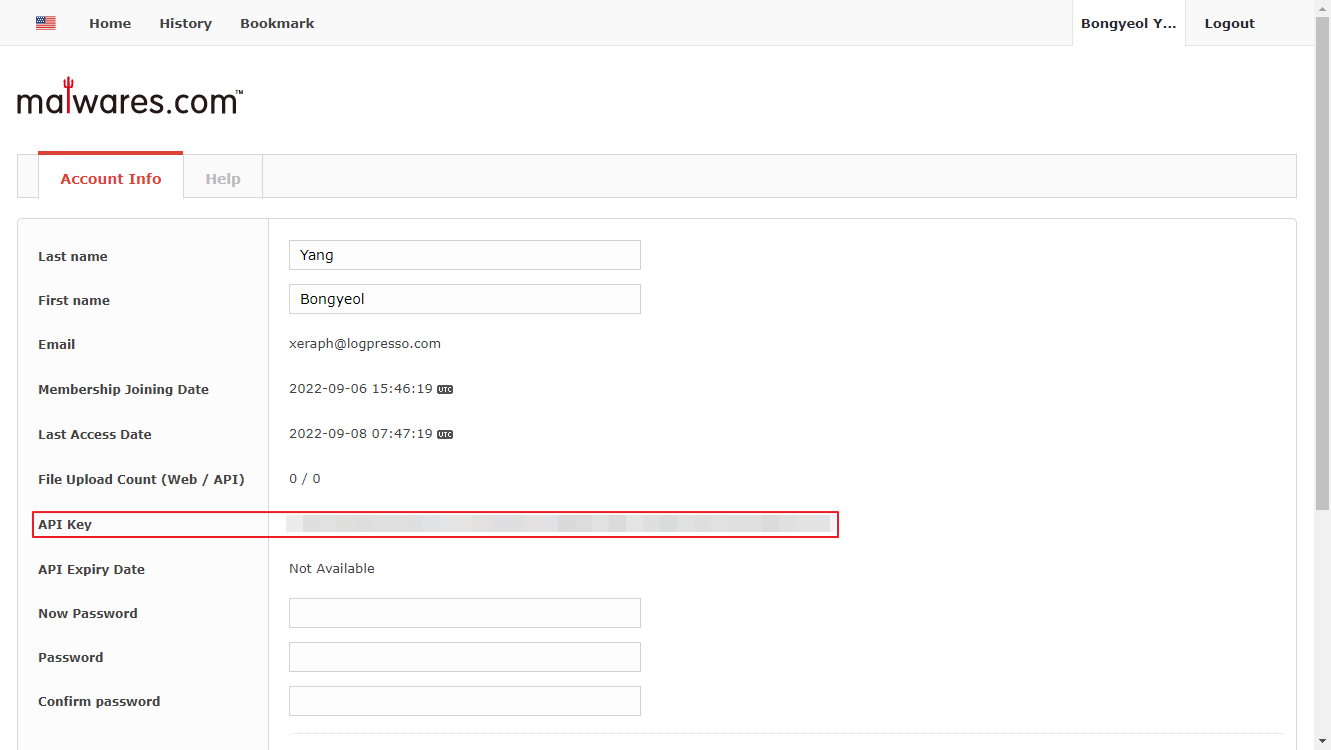 Add Connect Profile
After installing the malwares.com app, add a new connect profile of type malwares.com in the connect profile menu of the system. Paste the API key you copied in the previous step to complete the setup.