Copy API Key of Criminal IP
Go to My Information page.

Copy your API key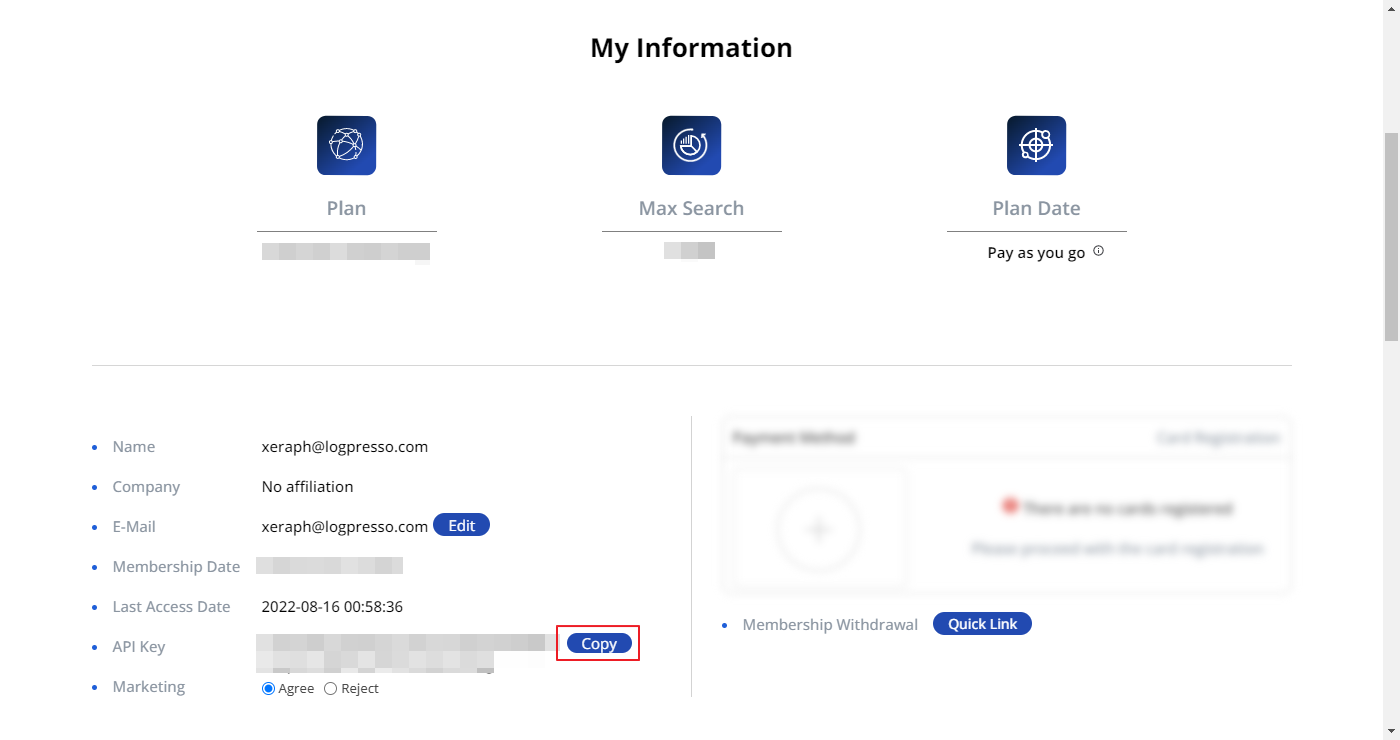 Configure Connect Profile
Run 'Criminal IP' app and go to Settings > Connect Profile. Click Add button.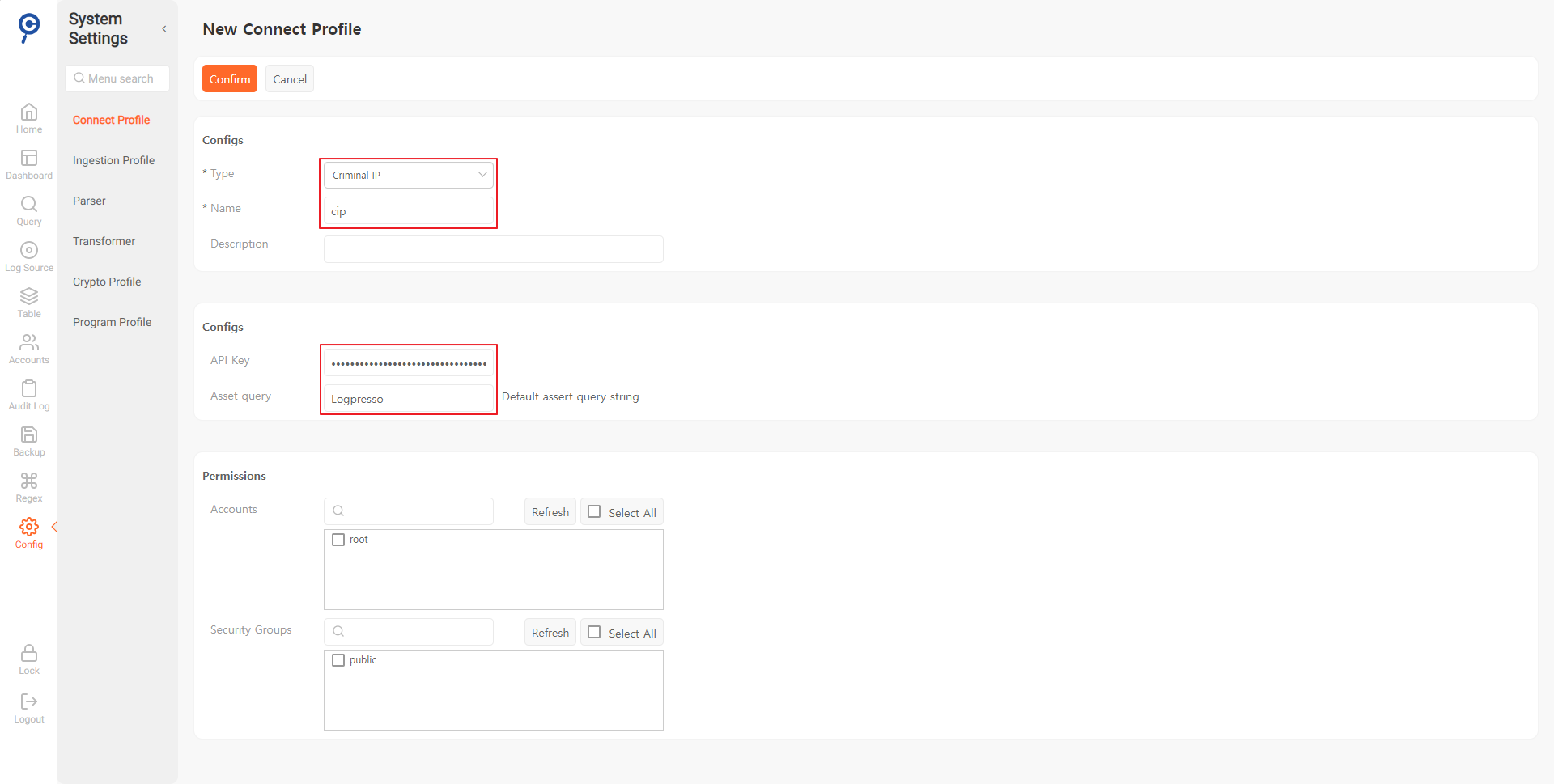 Select 'Criminal IP' type and paste your Criminal IP API key to API key input.
Set 'Asset query' for continuous attack surface monitoring.

Refer Filters and Tags manual page of Criminal IP service.
This 'Asset query' used as default query option for asset related query commands.

For example, criminal-ip-asset-search command uses 'Asset query' config of connect profile if query option is not specified.
Go to Dashboard
Dashboard will visualize your assets. Enjoy!